Candice Beaumont
CIO L Investments, Chairman Salsano Group, Trusted Insight Top 30 Family Office Chief Investment Officers in USA, Young Global Leader World Economic Forum, Executed over $20 Billion Merger & Acquisition Transactions YPO
Ciara Burnham
Partner at venture capital fund QED.
Ciara was an investor, operator, and director during her 20-year tenure at investment bank Evercore.
Sandra Campos
Turnaround CEO who has helped restructure companies such as Diane Von Furstenberg, Herve Leger, Juicy Couture, Bebe, BCBG turn into digital leaders.
Julie Cullivan
Former Chief Technology and People Officer at Forescout, senior executive at FireEye, Autodesk, McAfee, and Oracle. Board member at Axon Enterprises, HeartFlow, Inc and AaDya Security.
Kristen Dickey
During her 20-year tenure at Blackrock, Kristen held several management positions, including Head of Investor Relations and Global Head of FIG.
Kristen serves on the boards of BNY Mellon, Aperture Investors, and Marstone.
Minnie Ingersoll
Co-founded Shift, an online car marketplace that went public through a SPAC (NYSE: SFT), former Google executive, founding partner at venture fund TenOneTen.
Abby Levy
Co-founder of Thrive with Arianna Huffington, Founding Partner of Primetime Partners venture capital.
Valerie Mosley
Board member of DraftKings, Envestnet, Groupon and Eaton Vance's family of mutual funds. Former portfolio manager at Wellington. During her 20-year tenure, she served on the firm's industry strategy group.
Devon Pike
Seasoned DTC executive. She is President of private equity owned Bagolini and has previously held positions as CEO of DeBeers NA, President of Givenchy NA, CMO at The Gap.
Dawn Robertson
CEO of On Campus Marketing, previously CEO of Stein Mart, CEO of Unknwn, CEO and President of Saks Inc, President of Old Navy.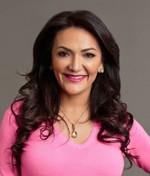 Nina Vaca
Founder and CEO of the Pinnacle Group, now generating ~$2bln in revenues. Nina is a Henry Crown Fellow of the Aspen Institute. She has served on the boards of Cinemark, Kohl's, Comerica Bank, The Forbes Tech Council and was US Department of State Ambassador.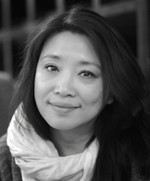 Chenxi Wang
Venture Capitalist with a focus on cybersecurity; Managing General Partner of Rain Capital.
Alexandra Wilkis Wilson
Co-founder of Gilt, GlamSquad, Fitz, and growth investment fund Clerisy Capital.
Shelley Zhuang
Venture Capitalist, founding partner at 11.2 Capital, and former Principal at DFJ.